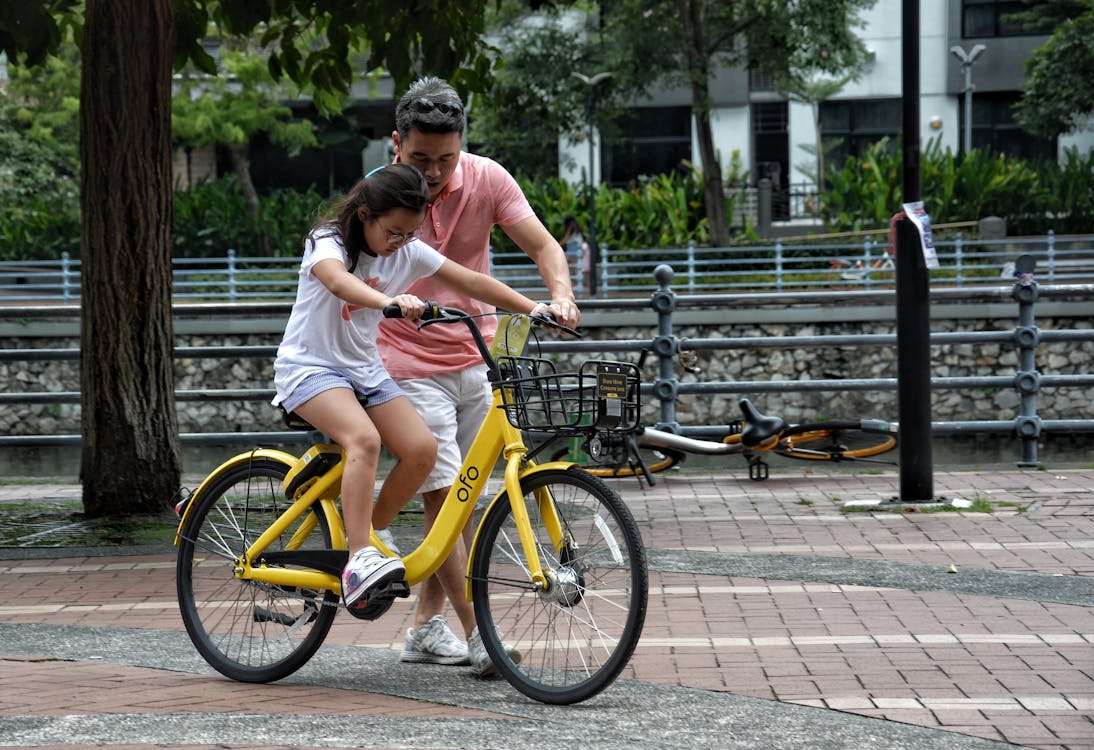 By Dr Holly Birkett and Dr Sarah Forbes
Co-directors of the Equal Parenting Project
---
Parents have had the challenge of guiding their children through the pandemic, including the knock on effects on education, mental wellbeing and personal development.
On Sunday 19th June, many families will be marking Father's Day, celebrating the role that dads play in raising children. With new challenges arising every day, many have had to adapt to a new way of looking after their children.
Parents have had the challenge of guiding their children through the pandemic, including the knock on effects on education, mental wellbeing and personal development.  They are facing a new digital age, with the challenge of steering impressionable minds through a maze of online toxicities. This, now compounded by the cost of living crisis, is contributing to new ways and means of parenting.
This is why we feel our work at Birmingham Business School, looking at how best to support parents through the astonishing journey of raising a child has become more important than ever. In particular, our Equal Parenting Project's research by Dr Sarah Forbes and Dr Holly Birkett on fathers in the workplace has taken on a real significance in informing debates over child welfare and gender inequality, and supported fathers to take on more caring responsibilities.
We know that more and more fathers want to play a more active role in their families' lives but that in many instances, key cultural barriers and stigma exist, preventing access to flexible, family-orientated working practices. Progress was made during the pandemic with flexible working: it is vital we build on this and seize the opportunities presented to us, rather than let things regress to the way they were before 2020.
There's so much good work ongoing in supporting fathers to make the transition to more family-focussed work practices, and this is why it is important to celebrate the best of these initiatives with The Movers and Shakers: Working Dads Employer Awards, held in conjunction with the brilliant Elliott Rae and Sam Draper from Music Football Fatherhood.
The awards, held in May 2022, were presented by Andrew Gwynne MP, Chair of the Fatherhood APPG and Anna Whitehouse, founder of Mother Pukka, and celebrated the great work many organisations are doing in supporting fathers in the workplace. The aim of the awards is to encourage employers to think more about what they do in this space and how they can better support fathers in the future to aid working families, attract and retain top talent, help close the gender pay gap, and promote gender equality in the workplace.
The awards have four key categories and it was incredibly heartening to see our winners – both individuals and organisations – take the stage, knowing the inspirational work they've been undertaking to break down gendered norms around childcaring and work practices. One of the objectives of these awards is to celebrate best practice and encourage continuous improvement in how organisations support fathers in the workplace. In order to further this objective, we're presenting four case studies from SMEs and multinationals across the UK.
The Flexible Working Award, presented to Now Teach and Suffolk County Council, celebrates organisations that are not simply ticking the box when they talk about or implement flexible working. Rather, these organisations see flexible working as central to what they do and the default in their business and are striving to make this accessible to working dads.
The Supporting Returning Dads Award, presented to John Lewis, Suffolk County Council and Vodafone, celebrates the importance of actively managing transitioning back into the workplace for fathers after long periods of caring leave to help them manage work-life balance and keep their careers on track.
The Leadership and Culture Award, presented to Aon, recognises supportive workplace culture with broad leadership teams committed to supporting dads at work and challenging cultural expectations that only mothers can engage in childcare.
The Parenting Policies Award, presented to Aviva, John Lewis, Nationwide, Suffolk County Council, Vodafone and London Borough of Waltham Forest Council celebrates organisations who excel in enhancing their parenting policies and encouraging fathers to use these policies.
Partner organisations instrumental in bringing these timely awards include CBI, Business in the Community, Working Families, Global Equality Collective, Pregnant and Screwed, Fatherhood Institute, Future Men and the Medical Women's Federation.
The potential is here to make a real difference, for parents and children. We need to keep recognising the fantastic work these organisations are doing and continue the push for gender equality in the workplace and in childcare.
---
If you are interested in finding out more about the work of the Equal Parenting Project or in applying for future Working Dads Employer Awards, get in touch with Holly Birkett and Sarah Forbes.
---
The views and opinions expressed in this article are those of the author and do not necessarily reflect the official policy or position of the University of Birmingham.