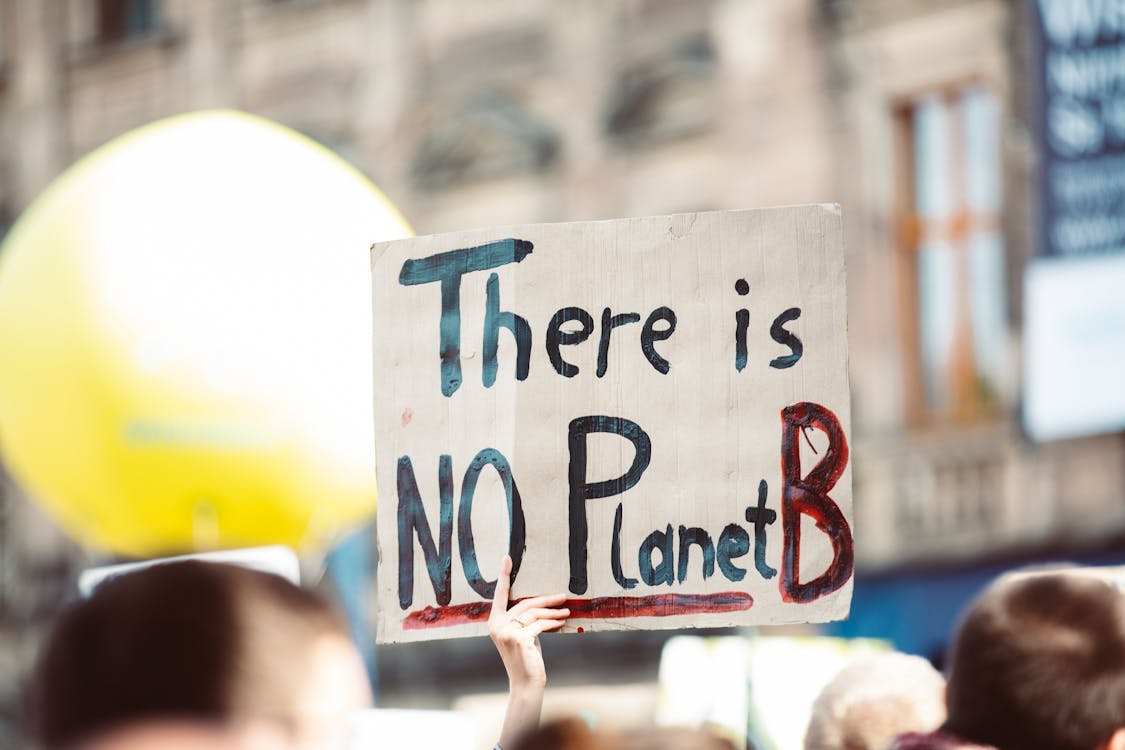 By Professor Aditya Goenka
The Department of Economics, University of Birmingham
---
 If expenditure on controlling pollution sees sufficient decreases, there is a tendency to increase economic activity and productivity, often meaning the gains in lessening pollution are not permanent.
While the COP26 conference has heightened expectations that there will be a plan of action to substantially tackle global warming, the progress so far is not promising.
Carbon emissions from the use of fossil fuels and industrial processes are the primary source of GHG. The use of fossil fuels also leads to pollution in the form of emission of particulate matter (PM), which is directly linked to substantial mortality and morbidity. It has been estimated that their uses caused mortality of 8.7 million people in 2018. GHG pollution is also a contributory factor in increasing incidence of infectious disease, including Covid-19.
Restricting global warming requires coordination across all countries. Emissions of GHG in one country affect the entire world, and is a classic case of an externality, where those that pollute do not compensate those affected. The climate of the planet is also a public good, that is that it affects everyone simultaneously and no one can be excluded from its effects. Both of these create a free-rider problem where each country has an incentive for others to comply with measures that are costly, but do not do so themselves.
India, the fourth largest emitter of GHG, for example, pledged to meet zero net emissions only in 2070, at the same time seeking 1 trillion dollars to help this transition. While US President Joe Biden is leading the push to reduce their emissions, if we look at per capita emissions based on consumption rather than production, the top 5 countries are USA, Australia, Norway, Germany and UK. There is no corresponding commitment to address this issue. There is some progress, such as the agreement to limit deforestation by 100 countries, but there is no enforcement mechanism to address non-compliance to targets, as is the case with pledges for meeting zero-carbon targets in the future. The Paris Accord of 2015 suffered from the same problems.
The effect of using fossil fuels on PM is more local and, for larger countries, largely restricted to their territory. Thus, the issue of international coordination is not the primary obstacle for dealing with pollution. The actions of countries in the recent days give an indication of how seriously they are addressing this. The UK Chancellor, Rishi Sunak, in the Autumn Budget cut duty on short-haul air travel, kept the freeze on fuel duty, and allocated funds for road building. There's £21 billion for new roads, but only 620 million for new plug points for electrical vehicles, and 817 million for attracting new electrical vehicle supply chains. However, grants to buy electrical vehicles were cut in March 2021.
One of the problems is that duty and fuel and Vehicle Excise Duty (VED) contribute £37 billion of revenue – or 1.7 of GDP. Other countries face similar dilemmas; India has eased restrictions on coal mining in 2020 – an industry with 4 million people in related occupations – yet, demand for power is sharply increasing in the country. This transition from using coal for power generation is complicated for several Asian countries.
What should be expected of policies to abate pollution? Countries that have lower incomes also have less incentive to control their pollution levels, as returns on investing in economic growth are higher than investing in pollution reduction, even if the impact on mortality is higher. On the other hand, countries with higher incomes are more incentivised to control pollution, but the abatement only increases at a decreasing rate with income, so that progress is slow. If expenditure on controlling pollution sees sufficient decreases, there is a tendency to increase economic activity and productivity, often meaning the gains in lessening pollution are not permanent.
The lockdowns and disruption of economic activity due to the Covid-19 pandemic reduced pollution, however, as economies recover, there will be counter-productive effects on pollution. As productivity increases, pollution will increase. Countries that have better controlled the pandemic through public health policies will see a faster rebound in production and employment.
Carbon emissions have already exceeded pre-pandemic levels and pollution levels are no lower in the 50 largest European cities. Thus, even though there is a greater urgency and popular demand to tackle climate change and pollution, one should expect the actions to be at best modest.
---
---
The views and opinions expressed in this article are those of the author and do not necessarily reflect the official policy or position of the University of Birmingham.