CLiC-assisted research has revealed recurring textual features of narrative fiction that are easily overlooked with more conventional textual analysis methods. Through CLiC, we can help make these features visible. #CLiCCreative demonstrates how our app can serve as both a creative resource and an innovative research tool for writers of historical fiction.
The following CLiC Creative handouts are available to download for free. This work is licensed under a Creative Commons Attribution-Non Commercial-ShareAlike 4.0 International License.
CLiC as a Creative Resource
When we fall under the spell of a skilled writer, we are struck by the distinctive quality of their "voice" and feel as though they are speaking directly to us. But what exactly is it that draws us into a text?
In the course of this project, we'll be mining the CLiC corpus for answers. We'll be joined (in spirit) by various masters and mistresses of the pen, including Charles Dickens, Jane Austen and George Eliot.
CLiC As a Research Tool
When it comes to creating a believable and immersive work of historical fiction, research is key. Once you have a general understanding of the 'big picture' you need to zoom in on the specific details that are relevant to your narrative.
Conventional methods of research prove a formidable tool in a writer's inventory (visiting historical sites, consulting relevant archives, learning from established historians and watching relevant documentaries). But often a more creative approach to learning about the past can better serve the aspiring novelist – particularly one who wants to authentically capture what it felt like to live in a certain period of time.
This is where we come in. The CLiC Web App enables you to consult our corpora of nineteenth-century texts at the click of a button. Whether you want to cross-reference your existing research or trace the path of a specific topic across the long nineteenth century.
The CLiC Creative Team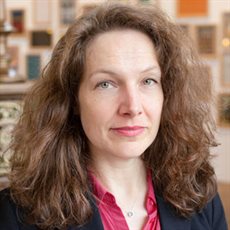 Professor Mahlberg is the Chair in Corpus Linguistics and the Director of the Centre for Corpus Research at the University of Birmingham. Her research focuses on language as a social phenomenon. A large part of Professor Mahlberg's research deals with the language of Dickens's fiction, literary linguistics, and discourse analysis. She is the editor of the International Journal of Corpus Linguistics (published by John Benjamins) and, together with Wolfgang Teubert, she edits the book series Corpus and Discourse (published by Bloomsbury).
Rosalind White (RF), University of Birmingham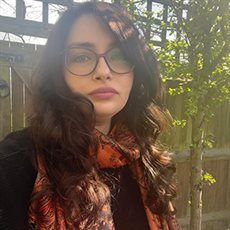 Dr Rosalind White is Research Fellow in Corpus Linguistics at the Centre for Corpus Research and editor of the CLiC Fiction Blog. She is a Victorianist interested in questions of materiality, and the growing field of research on the history of emotions. Her doctoral thesis interpolated between the history of science and the history of emotions, two interdependent fields that mutually orbit around the same question: what stories emerge from the past when we cease mining it for teleological argument? She co-wrote Pre-Raphaelites in the Spirit World: The Séance Diary of William Michael Rossetti (2022) and is also RA on the 'Finding Middlemarch' project at Royal Holloway, University of London.